One Maroon Circle
9781 S. Meridian Blvd., Ste. 200
Englewood, Colorado 80112
Telephone: 303-796-2900
Marc R. Levy is an active trial attorney in Englewood, Colorado, who is no stranger to high stakes business litigation and insurance litigation. Mr. Levy knows that when insurance companies deny coverage or underpay a claim, policyholders must pick up the pieces—and the bill. Mr. Levy also understands that all litigation comes with inherent risk and that his clients' futures often hinge on the outcome of business or insurance litigation. Marc. R. Levy, with Levy Law, has the following emphases in his Colorado law firm:
Litigation of construction defects;
Litigation of third-party liability;
Litigation regarding insurance coverage;
Litigation regarding employment;
Litigation regarding civil rights discrimination, and
Litigation involving environmental claims.
Mr. Levy has also litigated arson, fraud, no-fault coverage, and other first-party insurance claims. Recently, Marc was the lead counsel in litigation resulting in fraud verdicts against a chiropractic firm and a law firm. Marc has also served as a lecturer at numerous professional and industry seminars speaking on the issues he excels in:
Litigation
Medical issues
Insurance Issues
Trying cases in virtually every jurisdiction along the Front Range, Wyoming and Oklahoma, Mr. Levy continues to be an active trial lawyer, specializing in the recent months in claims and actions for insurance bad faith, and testifying before the Colorado Legislature and Division or Insurance on insurance-related matters.
After serving as a consultant and lecturer for the Colorado Division of Insurance, Marc R. Levy answered an invitation to speak at the International Association of Insurance Commissioners meeting in New Orleans. After personally litigating over three dozen bad faith jury trials, and with involvement in over two dozen Colorado appellate cases involving insurance law issues, Marc. R. Levy has the background and experience to truly help those with insurance and business issues.
Marc R. Levy obtained his Bachelor of Arts degree in 1978, then his Juris Doctor degree in 1980 from the University of Oklahoma. Mr. Levy was admitted to the bar in 1981, licensed to practice law in Oklahoma and Colorado. Mr. Levy's additional professional activities include:
Admission to the United States District Court for the Districts of Colorado
Admission to the United States Court of Appeals for the Tenth Circuit
Admission to the United States Supreme Court
Admission to the Colorado Defense Lawyers Association
Mr. Levy was also a member of the Order of the Coif and an instructor in Legal Research and Writing in 1980 while attending the University of Oklahoma.
It is extremely important to contact an experienced attorney like Marc R. Levy as soon as a business issue occurs, or disaster strikes and your insurance company fails to perform as promised. Mr. Levy's vast experience affords clients a business litigation lawyer with insights into what lies ahead, as well as a solid track record of being able to analyze complex legal and business challenges.
Education
Juris Doctor – University of Oklahoma, 1980
Bachelor of Arts – University of Oklahoma, 1978
Honors and Awards
AV Preeminent Rating – Martindale Hubbell
Former Judicial Law Clerk assigned to the Honorable Justice Robert D. Simms of the Oklahoma Supreme Court
Order of the Coif
Named a 2010 Lawyer of the Year by Law Week Colorado.
Featured as a Top Rated Lawyer in the National Law Review, The American Lawyer, and Corporate Counsel magazine.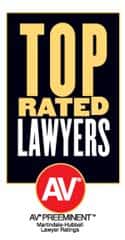 Sample of Success
January 2010
Jennifer Latham, et al. v. Assurant Health, Assurant, Inc., Fortis Insurance Company, and Time Insurance Company, Boulder District Court, Civil Action 2006CV1040.
Marc Levy won a bad faith and punitive damages verdict on behalf of Jennifer Latham and her minor children of more than $37 million against Time Insurance Company, also known as Fortis Insurance Company and Assurant Health. The case involved Time's bad faith rescission of Ms. Latham's health insurance policy after she was involved in an horrific 2005 automobile accident.
The jury heard testimony that Time rescinded Ms. Latham's policy without conducting a reasonable investigation and without notifying or asking for input from Ms. Latham. The jury also heard testimony that Time's "rescission panel," which meets weekly, reviewed more than one hundred cases in conjunction with Ms. Latham's. Evidence presented to the jury included Time's savings of more than $150 million over the last five years by rescinding insurance policies.
After the jury announced its verdict, Westword (Alan Prendergast) reported, "Jury foreman Dan Vela says he was in favor of awarding Latham $150 million as a way of punishing the insurance company. 'They didn't have a leg to stand on,' says Vela, a general manager for a seamless gutter company. 'I hope we sent a message back to them that this was wrong.'" Westword also reported, "'We had to determine who was lying,' says juror Denise Kaatz, a production manager for a Louisville apparel company. 'Most of [Time's] witnesses seemed dishonest, defensive and just showed a basic lack of humanity. It was kind of frightening.'" Westword went on to report, "'We realized that $37 million is a lot of money,' says Kaatz. 'But we felt we had to send a message. Anything less, and the message might not have been heard by Time, since they've continued with this practice for the past five years despite other lawsuits.'"
January 29, 2010 Westword article.
January 30, 2010 Daily Camera article.
February 1, 2010 Westword article.
February 1, 2010 Insurance News Net Article.
First of two February 10, 2010 Westword articles.
Second of two February 10, 2010 Westword articles.